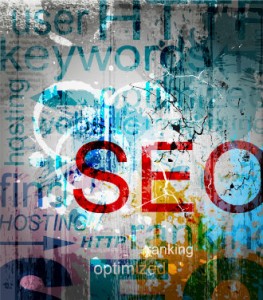 With Google determined to improve its SERPs in an attempt to get a user to the most relevant content as soon as possible, SEO is now more important than ever. Frankly, the way things are going, quality SEO is the single most important factor when it comes to top search engine rankings.
Over the years the process of SEO has changed drastically. From being merely an additional internet marketing tactic, it has become an absolute necessity for companies that want people to actually see their website in search results.
Still, some businesses shy away from it, mostly because of the lack of know-how and the steep learning curve involved in attempting to navigate the peaks and valleys of search engine ranking themselves.
After all, not optimizing your website for search engines is no longer a rational option for companies that want to grow. The fact is that the top competitors in the local market have already hired online marketing professionals in Jacksonville. How do we know? Because nobody gets to the top of Google or Bing without a comprehensive strategy and a lot of hard work.
The longer a company waits to invest in SEO, the more they will lose out in both the long and short term. Without a doubt, the best way to accomplish this is by hiring a digital marketing agency to do the heavy work for you. Perhaps some people will balk at the thought of spending extra money on SEO, but there are plenty of reason why you should.
By default, a company is comprised of specialized individuals, each of which has plenty of things to do during the course of his or her day. Expecting them to master things like HTML, site architecture, meta-tags, new search engine updates, social media strategy, plugin configuration, plus having the wherewithal to put together an editorial calendar and implement optimal SEO techniques is simply asking for too much.
Instead, smart companies outsource this vital component to their growth by simply hiring a smart SEO agency. This way, the SEOs can focus on what they do best and everybody is a winner.
Besides when you hire an SEO agency, you are hiring people who do this on a regular basis and by sheer experience, can be considered experts in the field.  It is easy to make subtle mistakes when optimizing your site and it's not until you're hit with a Google slap that you will realize the mistakes. Hiring an SEO agency eliminates any such mishaps.
In fact when you hire an SEO agency, it is important to talk to them in depth about your ideas and the goals you have for your website. This allows them to tailor and customize a long term SEO plan for you. And once this plan has been implemented, the agency will generate periodic reports to show you the impact of their services on your website allowing you to quantify the benefits.
The money that you are spending on the services of an SEO agency pays for itself. What would you rather have? A low rank on Page 4 with the SEO you have cobbled together yourself in your spare time, or paying a reasonable amount to hire a SEO agency to work full-time, using their expertise and ranking on of page 1?
According to a recent study done by Optify, over 70% of people click one of the top 5 results on a search engine results page. So if your website is ranking anywhere below the top 5 you are drastically losing customers and in turn, revenue. Hiring our Jacksonville SEO agency is the best way to ensure that your site does not end up like this.
To sum it up, as a business owner, there are certain jobs that are best left to the experts, and search engine optimization is right on top of that list.