If you're a business owner, you have probably heard a lot about 'local SEO', but what exactly does that mean and how is it different that other forms of search engine optimization?
First, let's talk about the basics of search engine optimization, or 'SEO', as it is commonly abbreviated. SEO is an online marketing strategy that virtually every business should put into action. It helps consumers find you in a world full of other brands fighting to win over the same audience.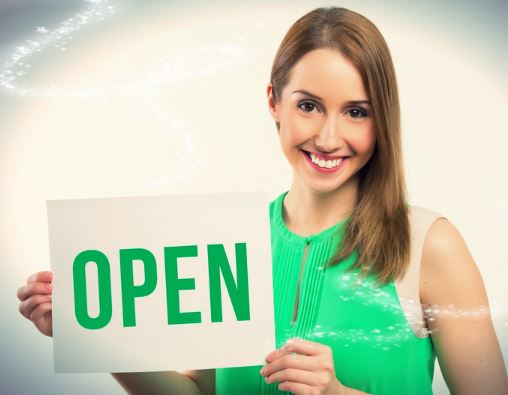 But while SEO services are a smart, effective, and strategic tool, SEO on a large scale might not be quite as ideal for small, local businesses. This is especially true if the business provides goods or services in a small, geographical area.
Wish as we might, not every business is quite ready to meet the needs of a global supply of consumers.
That's why local SEO has become a popular alternative for many start-up, small, and even medium sized enterprises.
What's the Difference Between Local SEO and National SEO?
Local SEO is a lot like national or international SEO in that it promotes content and search terms that are relevant to your business. Done properly, SEO at any scale should help your website become more popular in search results.
When the team at Jacksonville SEO does local SEO for clients, we focus a fair bit on establishing local citations, building a unique presence across multiple social media channels, and optimizing our client's website so that it is laser-focused on their target market.
Most of our clients have websites built with WordPress, which is our preferred design platform because it is super flexible and well-adapted to local search marketing. We spend a lot of time making these sites lean and mean, then we optimize their onpage data so that they are geared to reach our client's local demographic.
The main difference is that the best local SEO campaigns are designed specifically to reach local consumers.
Why is that important?
Well, before a business becomes reputable across the globe, it has to win the trust and loyalty of its local audience. This is especially important for businesses that aren't quite prepared with the funds or the manpower to serve international consumers. By first becoming more prominent and trustworthy in the local market, a business can begin to climb the ladder towards international success.
The Benefits of Local SEO: Making Every Click Count
Helps Businesses to Reach a Familiar Target Audience – Although some small start-ups and local businesses try to make waves with national SEO campaigns, there's a much steeper climb to the top of search results because one's competitors are often major brands with millions of dollars in marketing resources. The beauty of local SEO is that it aims for a much more targeted consumer base, so the chances of reaching the top of search results are often significantly better than with national or global SEO. What's more, since local SEO aims for a local market, the prospects that do make a purchase are more likely to stay loyal as they identify with you on the basis that you come from the same place.
Makes it Easier to Meet Demand Levels – It can be hard to please a market that's bigger than you can handle, which is why it is more common for small businesses to fail when trying to appease consumers from different parts of the globe. But with local SEO, you will reach those that are near to you, making it easier for you to respond to client concerns and complaints in a timely and genuine manner.
Allows the Company to Build a Strong Fan Base – By establishing yourself as a prominent and formidable business in your local realm, you can start climbing the ladder towards international clients. This doesn't only give you the experience you need to handle them, but also builds your confidence as a business and a brand necessary for dealing with people from other parts of the world.
If you want to improve the effectiveness of your company's local SEO, please contact us now for a free consultation with one of our local SEO professionals.